Something Unexpectedly Wonderful
Is About To Happen... You'll be Shocked At What I'm Giving YOU -- ABSOLUTELY FREE!
It took a lifetime of struggling for me to assemble and formulate my
3 Action Plans for Your Better Life!
#1

Action Plan -
Learn How To Eliminate Your High Interest Rate Debt
as Fast as Possible...then Eliminate Your Mortgage Debt
in 5 to 7 Years Using Only the Money You are Currently Earning.
#2

Action Plan -
Save Money Systematically, Eliminate Needless Spending,
and Invest Money Quickly to Build Your Personal Wealth.
#3

Action Plan -
Your Greatest Discovery is to Know Exactly What You Want
Out of Life...and Know How to Formulate a Detailed Plan
So YOU Can Live the Life that YOU Want

.
Get Your FREE
Action Plans Now!

Play Audio Here
Subscribers will receive Doyle's
Success Newsletter by email.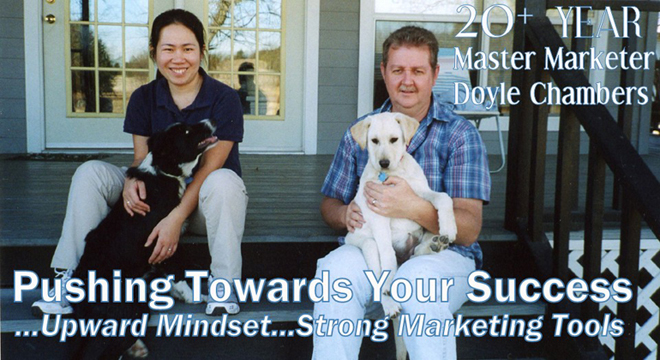 Copyright 2013, Doyle Chambers
All Rights Reserved. Reproduction of any part
of this site material by any means is strictly
prohibited under Copyright Law.
Doyle Chambers Websites Cookies Policy:

To give you the best possible experience, this site uses cookies. Using Doyle Chambers websites means you agree to
our use of cookies. We have published a cookies policy, which you should read to find out more about the cookies we use. View cookies policy